Dracula
Now the terrifying king of Vampires is able not only to bite..... but also to paper-cut his victims!!!!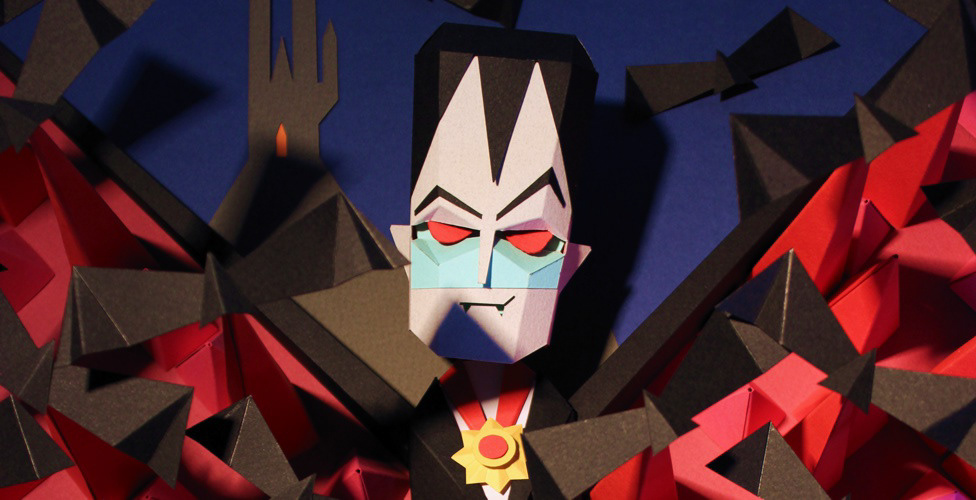 Snap shot of Dracula's face
Initial concept sketch. I liked the idea of the bats swarming out of his cloak as if he is becoming them.
Initial blank mock-up to work out sizes and structure
Detail of finished models ... I quite like this angle.
www.onetreestudio.co.uk
create@onetreestudio.co.uk
FB: OneTreeStudioArt
IG: OneTreeStudioArt
T: OneTreeStudio