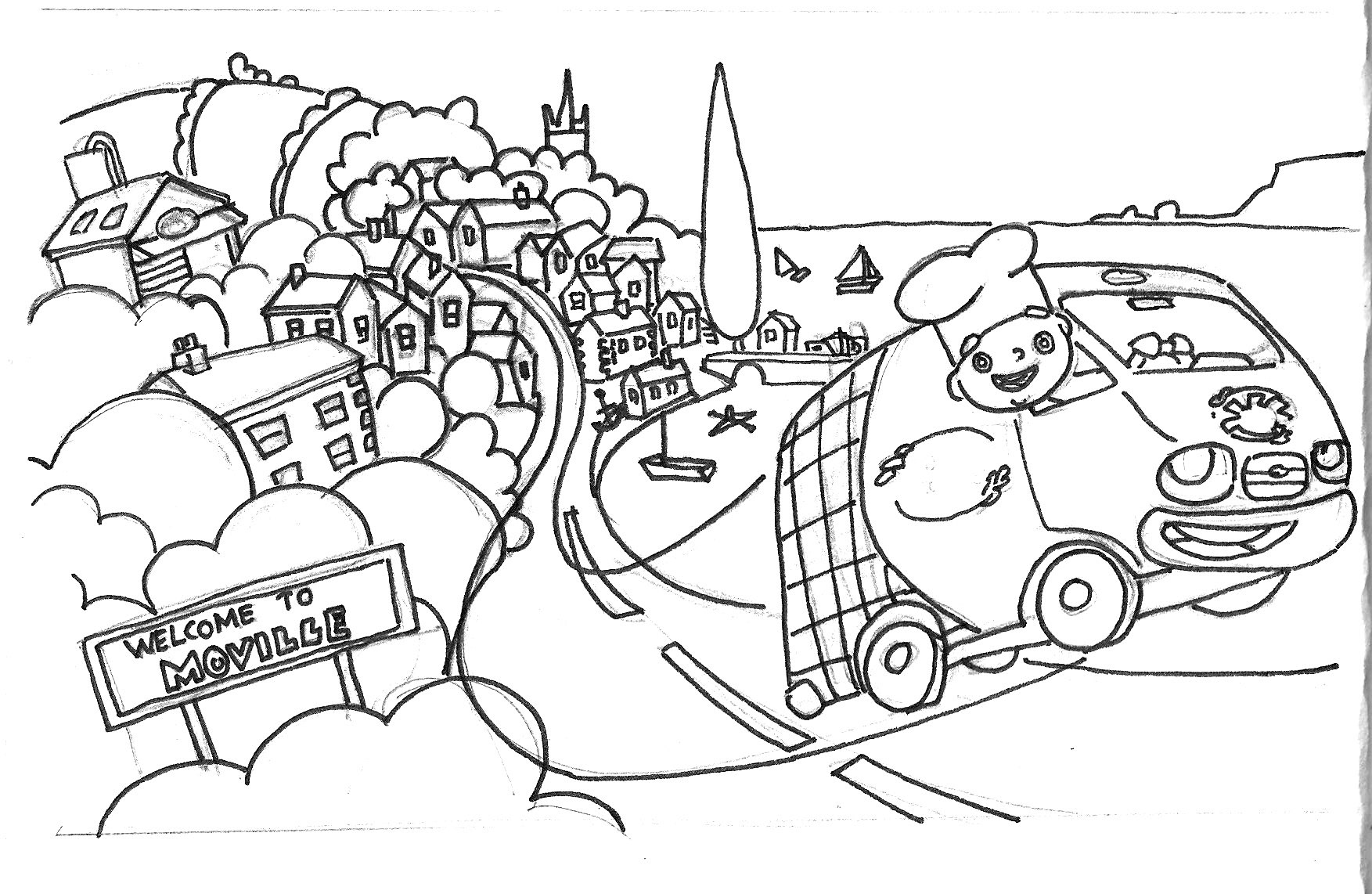 Initial sketch - the image needed to show 'Wee Dan the baker' driving out of Moville to deliver the baked goodies from Daniel Doherty Bakery.
This was to be used as a full colour image with the addtition of a black and white line drawing for kids to colour in.
Revised sketch - image needed to be portrait to fit on the back of a brochure.
Black and white line drawing for colouring in